Makoto Yukimura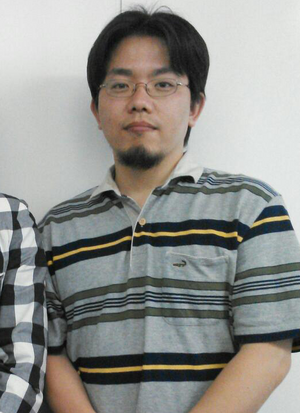 Information
Japanese Name
幸村 誠
Birthdate
May 8, 1976, Yokohama, Kanagawa, Japan
Gender
Male
Occupation
Manga Author
Makoto Yukimura (幸村 誠(ゆきむら まこと), Yukimura Makoto), born May 8, 1976, Yokohama, Kanagawa, Japan, is a Japanese manga artist. He used to be an assistant of Shin Morimura.
History
He made his debut in 1999 with the manga Planetes (プラネテス, Puranetesu) in Kodansha's Morning magazine. The manga ended in 2004 and spanned 4 volumes. In 2003 the manga was turned in a 26-episode anime. In 2002 the manga received the Seiun Award for best science fiction series, and in 2005 the anime also received the same award.
In 2004, he created a one-shot Because Goodbyes Are Coming Soon (さようならが近いので, Sayonara ga Chikai no de), released on April 13, 2004, in Evening (Kodansha) magazine in Issue 8. The story follows the final moments of a Shinsengumi first squadron captain, Okita Soji.
In April 2005, he started a new manga Vinland Saga (ヴィンランド・サガ, Vinrando Saga), which is still running. Originally the manga started in the Weekly Shonen Magazine 2005-20 Issue, but due to Makoto unable to keep up with the weekly schedule, it was moved to the monthly magazine Afternoon in December 2005. In 2008, Vinland Saga was nominated for the 2008 Manga Taisho Award. And in 2009, it was awarded the Grand Prize in the manga division of the Japan Media Arts awards. In 2012, the manga won the 36th Annual Kodansha Manga Award in the Best General Manga category.

Works
Planetes (プラネテス) (1999 - 2004) Morning (series)
Because Goodbyes Are Coming Soon (さようならが近いので) (2004) Evening 2004-08 Issue (one-shot)
Vinland Saga (ヴィンランド・サガ) (2005 – Ongoing) Weekly Shōnen magazine 2005-20 - 2006-45 Issue; Monthly Afternoon 2006-02 - Ongoing (series)
External links